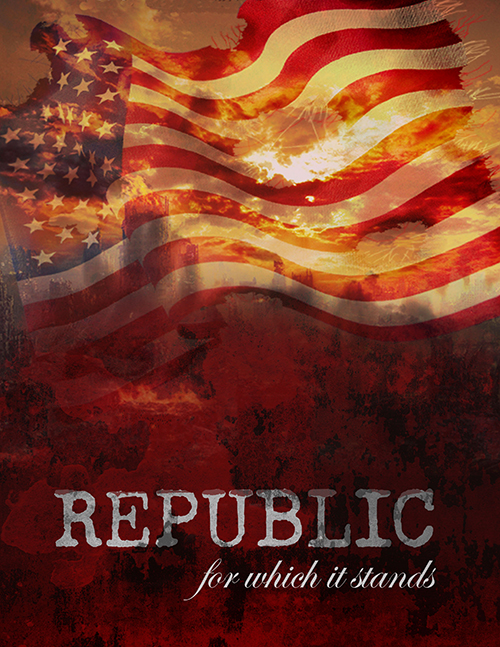 REPUBLIC FOR WHICH IT STANDS
Type: Live-Action Feature Film
Genre: Epic Political Thriller, Part 1 of a World War III Trilogy
Additional: This is film number one of three feature films.
Story: The United States is invaded at the largest scale in history. Americans band together from all facets of life to face the horrific situation. Leaders emerge from the confusion and ashes and America fights back.